Our
history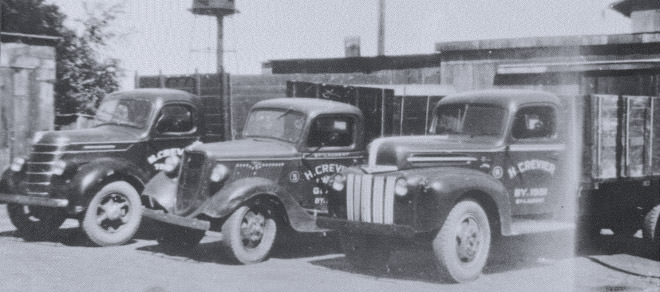 Crevier Group is a family business handed down from generation to generation. Founded by Émile Crevier in 1945, the company started in retail, selling heating oil and later supplying wholesale fuel and petroleum products to independent resellers in Montreal's West Island.
In the mid-1980s, the second generation took up the reins of the company, expanding its activities to supply independent gas station owners under the Crevier banner. Crevier Lubricants subsidiary was established at this time, making Crevier one of Eastern Canada's largest independent oil companies.
The lubricant division expanded in the 2000s, when Crevier became the main distributor of Chevron products for Eastern Canada. Crevier Lubricants later became a 1st Source Elite Chevron Marketer, which represents the highest level of performance and customer satisfaction.
In 2012, to meet all of its customers' energy needs, Crevier Group added aviation fuel to its "One Stop Shop" offer. Crevier continued to expand, setting up operations in British Columbia, extending the Crevier Group reach from coast to coast.
The third generation took the helm of the family business in 2014. With new energy and fresh perspective, they have continued the Crevier tradition of pursuing excellence.
Led by the new management team, our Canada-wide expansion continues. In an effort to reinforce proximity and reliability, Crevier Group has made numerous acquisitions in the lubricants sector and continues to expand its network of service stations positioning itself as a trusted buyer in the industry.